customisable with a unique range of core materials, real wood veneers, laminates and surfaces
what is bee9design?
When Bee9 Design was founded, it was on the idea of creating unique furniture that has a positive influence on life. That meant raw materials, real craftsmen, and a commitment to design thinking that would allow a degree of adaptability for each individual. Bee9 Design furniture isn't mass-produced; every new design is a result of months of work, all in service of creating furniture and accessories that enhance daily life, whilst having a benign effect on the planet.
To ensure that we never forget that ethos, we have embedded 9 principles of design into how we do business.
thoughtful design
curiosity

If it sounds like we look at things in a different way to other furniture makers, you can thank our background. Bee9 Design began from a design background rather than an investment in traditional furniture making, meaning we're perfectly placed to question the fundamental assumptions that others take for granted. Instead of tweaking how things have always been done, we find better ways to do them that no-one else has considered.
functionality

Every piece of furniture we make begins with the question of what problem it will solve - how it will be used, the space it will appear in, the way it complements comfort and ease of use. That's what really matters to our customers, and that's what really matters to us.

Set out to make a desk and you'll make a desk, but consider what it's actually used for, how to make best use of the available space, and how the latest technology has changed the way we work, and suddenly you're able to make the desk that makes a difference.
simplicity

Once you understand function, you're in the right place to start cutting away the unnecessary. Great design is about creating an object that perfectly suits its key functions, and a big part of that process is clearing away the unnecessary so that what really matters can shine.We infuse simplicity into our work at every juncture, from drawing up designs to choosing materials. An example of this is our signature use of birch plywood. As part of our commitment to stripping away the unnecessary, we make a feature of plywood and other essential materials, aiming for a raw, tactile experience which we like to call 'industrial honesty'. Freed from the inessential clutter of outdated design, it's not difficult to make these vital materials beautiful.
heartful craft
artisanry

We don't make a secret of the fact that we love what we do. We are a small, close-knit team based in Shropshire, England. All our furniture and accessories are made to order and, wherever possible, a single member of the team handles each project from start to finish. With a lead time of 8 to 12 weeks, your furniture is created as a labour of love. There's no assembly-line setup in our workshop, and when we select materials, design our pieces, and construct your furniture, it all happens under the same roof.
ecology

The 'Bee' in Bee9 Design is a nod to the simple but incredibly functional and beautiful structure of a beehive. When your aim is to take raw materials and pursue perfect functionality, nature is the best teacher, and whether we're choosing natural hard wax oil over lacquer or using organic surfaces to incorporate natural materials like flowers, leaves, and cork into our designs, we're always learning.

Having a benign effect of the planet is at the heart of our ethos and the word 'Bee9' playfully brings these two concepts together. Having benefitted so much from nature, it's only fair we give back, and Bee9 Design is committed to environmentally conscious practices, including using sustainable materials and offsetting the carbon impact of our shipping.
originality

The best thing about our design principles is that while they hold us to a high standard, they also allow for ceaseless experimentation and invention. In pursuing design solutions, we constantly return to the blank page and ask questions where most would assume answers.From the drawing board in the studio to the workbench in the workshop, there's no such thing as a Bee9 Design product that didn't excite and engage our designer makers every step of the way, that's what drives us to re-examine old assumptions and keep reaching for better.Bespoke and customisable pieces are a big part of our business because everything we make is already unique. We are continuously looking for interesting challenges waiting to be created and new combinations which haven't been put together yet.
mindful living
compatibility

One area where curiosity serves us well is in facilitating the marriage of furniture and technology. Modern households are more different than they've ever been, with electronics and the internet changing how technology exists within the home. Old designs don't account for electronic devices such as laptops, tablets and smart phones – devices which are rapidly changing the way we work and live.

Modern technology is too influential to be an afterthought when designing furniture, and so we're always exploring our products' compatibility not just with technology, but with how technology is actually used.
customisability

Just as considering technology is a vital aspect of considering function, so is considering customisation a necessity when creating the best piece of furniture for your home. Rather than simply offering a few different options, we design our furniture – and especially our storage units – with customisability as a core consideration.But customisability isn't just about choice, it's about purpose. A great shelving unit should hide what you want to store away, showcase what you want to show off, and never require you to compromise what goes where. In this way, our ability to customise our furniture and create bespoke pieces for your home is inseparable from our other principles of Bee9 Design.
universality

In pursuing simplicity and functionality, we've found certain unique approaches that transcend changeable trends, but that doesn't mean we're blind to style. Having studied design from around the world, we feel a particular kinship with Japanese essentialism and minimalist Scandinavian design.Not being bound to any one style, we have arrived at a unique but consistent design aesthetic which is recognisable in its own right. When you use great materials and ask the right questions, the result neither fades into the background nor overpowers a room.
Recently, we had the privilege of collaborating with Fletcher Crane Architects on a project which was nominated for the prestigious RIBA House of the Year award. Our team worked closely with the architects...

Recently, we had the privilege of collaborating with Fletcher Crane Architects on a project which was nominated for the prestigious RIBA House of the Year award. Our team worked closely with the architects...

Ideas. They inspire us to get up in the morning and keep us awake at night. In our case the idea for Bee9 Design began to form almost a decade...

Ideas. They inspire us to get up in the morning and keep us awake at night. In our case the idea for Bee9 Design began to form almost a decade...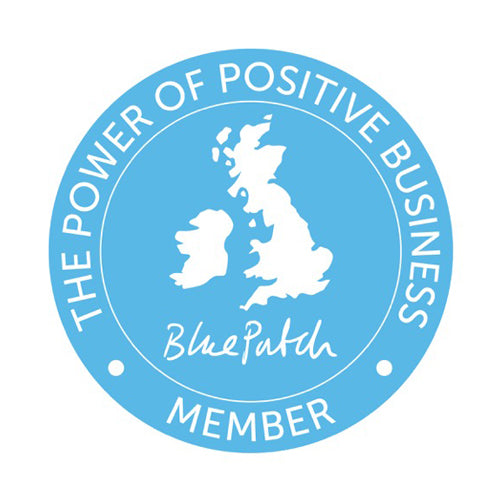 ethically made
We are proud to be certified members of "Blue Patch". Our products are of high quality and are ethically made in the British Isles using sustainable materials.
Read more
customer reviews
We ordered two yokohama sideboards for our home in San Francisco. The items were packed beautifully and arrived in a timely manner. We LOVE the pieces - they are well-made and gorgeously designed. We plan to order more from this company in the future

google review

Bought a sideboard from bee9 a year ago and am very happy with it. They were really helpful and it was shipped very securely. It took a while but considering it was custom made to our specific requirements I can't complain at all - it was definitely worth the wait! It looks great and is very sturdy. Would highly recommend!

google review

I searched in vain for quite some time for a cabinet with doors suitable for vinyl. I found Bee9 Design on Etsy and discovered they make bespoke furniture and ended up with this beauty. I might need to order another one as I appear to have filled it up already.

google review